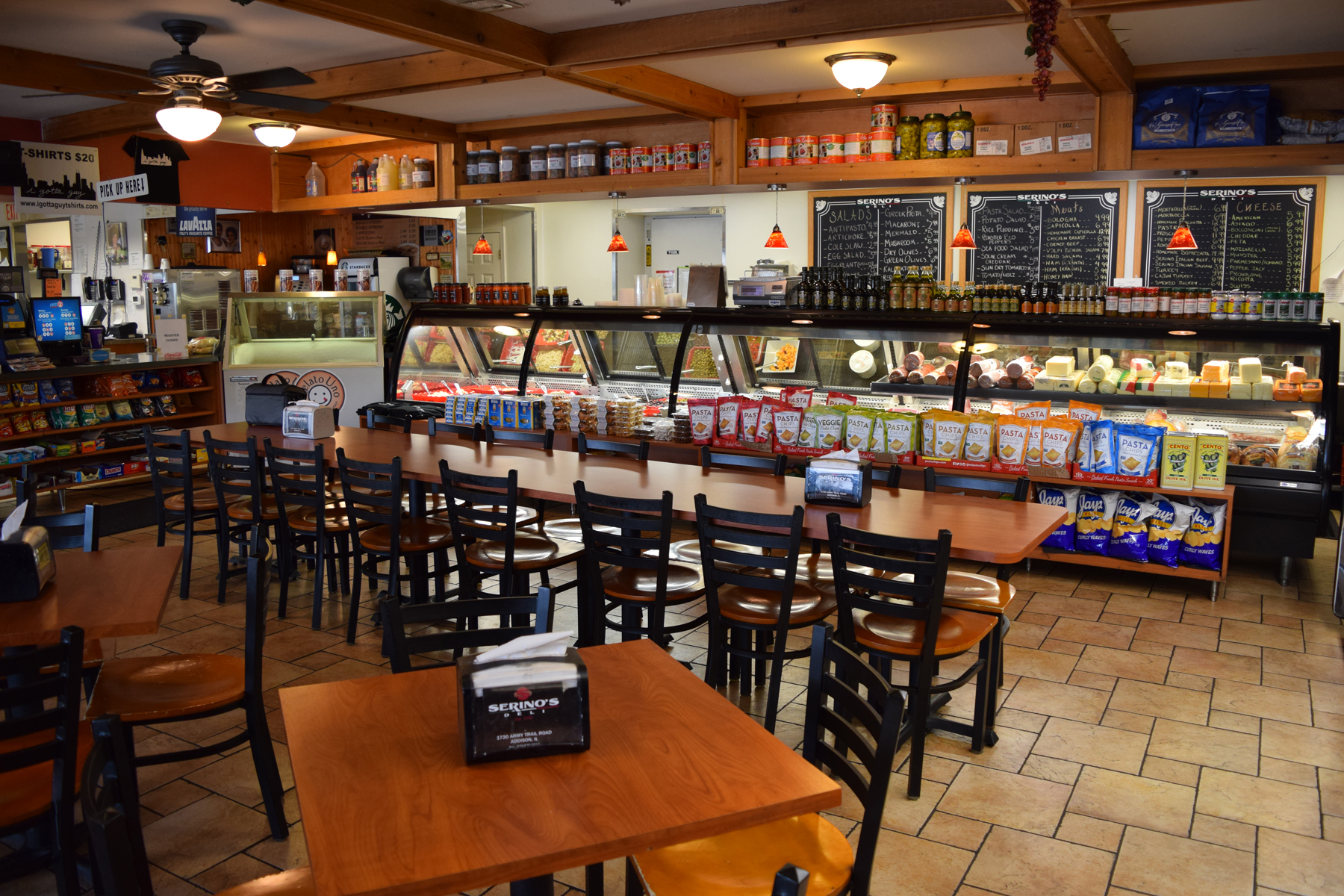 Deli Near Elmhurst, Illinois
Why choose a Deli?
Deli's offer a fresher menu compared to fast food chains. The food is rarely deep fried like fast food restaurants and made fresh everyday. Menus vary according to each deli. Another great thing about a deli is that each one has a different cultural background. You get the opportunity to try different homemade traditional recipes.
Use their own unique and original recipes

Food is made fresh and from scratch

Keeps their customers coming back

Customer-employee relationships

Excellent customer service
The Culture of a Deli
A delicatessen or deli is a retail establishment that sells foreign or unique foods. They originated in Germany during the early 1700s then came to the United States in the 1800s. Delicatessen is a German word. In German it was actually a French word, délicatesse, meaning delicious things. It wasn't until 1954 that the Americanized term "deli" started being used. The first deli in the United States was in New York City.
In the United States a delicatessen is often combined with a grocery store and sometimes a restaurant. Delis offer fresher food than fast food restaurants and rarely offer fried food. They serve cold-cuts, hot foods, pastas, salads, and some prepare party trays. Some delis have seating while others are just a take-out restaurant, and some have both. Menus vary depending on the location of each deli and the cultural tradition it has.
In German delicatessen means "fine foods."In Europe delicatessen means high-quality and expensive stores. In Europe they are seen as luxury markets. Some delis have food from other countries that you cannot find in local food or grocery stores. Some parts of Russia have US-style delis that include salads and main courses, and meats and cheeses. The cold-cuts are served in another section similar to a sandwich shop. In France a delicatessen is called a traiteur.
Serino's Deli in Addison
Come to Serino's Deli where the roots of Italian cooking go as far back as ancient Rome. Serino's Deli has been in business for over 22 years and their Italian cooking is always delicious, filling, and fresh! Every recipe is homemade from previous generations. Serino's Deli has an extensive menu that includes hot sandwiches, grilled panini, Mediterranean inspired salads, soups, Italian beef, sausage, and pastas with a variety homemade sauces, and brick oven pizza. Their homemade salami, called "soppressate," has become another favorite. Serino's Deli has become so popular that they're even now offering shipping throughout the country.
Enjoy the warmth and tradition of Italian cuisine at Serino's Deli. They have Daily Lunch Specials that you do not want to miss out on. Enjoy Serino's Deli by dinning-in at the restaurant or bringing it back home. They even offer catering for birthdays, special events, business meetings, and other events. Serino's catering options include: Party Packs, Entrees, Pasta, Salads, Meat and Cheese Tray, Party Trays, and Desserts! Call Serino's Deli for more information on how they can cater your next event.
At Serino's Deli you're getting more than fresh food, you are getting excellent customer service. They have acquired a very loyal client base. They also have several regulars they know by name. In this day and age of chains and brand names, personal service leaves a lasting impression.
They are located at 1720 West Army Trail Road in Addison, just east of I-355. You can call in your order at 630-620-2662. Hours are Monday-Friday 5am-8pm and Saturday 9am-5pm. For a more detailed list of their menu you can click here.